"It's the most wasteful time of the year"
Every Christmas there are tonnes and tonnes of gifts that are given and thrown away, not used or only meant to be used once for a bit of fun. All of those unwanted / unused gifts add up pretty darn quickly to a very wasteful festive period.
That's not even mentioning all of the food and decorations etc etc etc…
Don't get me wrong, I REALLY love Christmas. Like, realllly love it. The Christmas songs, Christmas movies on repeat (The Grinch at least 5 times), mulled wine, decorations and especially the giving of gifts to people you care about.
So, to help you choose gifts that will be loved, I've written a Sustainable Christmas Gift guide for you where I've pulled together all of my favourite gift ideas, brands and products. Everything in here is either something I've used and loved, or something I'd love to try myself. You can be rest assured they will all be sustainably soured, ethically made and where possible plastic-free and supporting small businesses.
So grab a mug of something toasty (preferably mulled) and spend some time planning your sustainable Christmas shopping!
Soap Folk bars are kind to your skin and the environment. They are gently scented with pure essential oils, naturally coloured with botanicals and sun dried clays.
I've been using soap folk bars in my home for a month or so now and they smell so good every time you use them!
This soap set would be such a lovely gift. They also have the set in mini bars for £8.00 which would make a great stocking filler.
Suki Tea are a great small business based in Belfast. Their teas are completely plastic free and so lovely! They use a certified home compostable bio-plastic bag to keep the teas fresh in the box!
This would be the perfect gift for a tea love, you can also build your own gift set and pick the tea flavours yourself to make it extra personal.
Liz Vidal is a potter who lives and works in Bristol. She's also my friend and she's fab.
Her travel cups are absolutely gorgeous and a perfect size for carrying with you when you're out and about. Each one is hand thrown and glazed in her studio about 10 minuets from my house.
She has lots of beautiful products that would make perfect gifts including soap dishes, mugs, dinner sets, bowls, the list goes on! Have a squizz over on her website and instagram to see her work.
All of Bric's products are hand made in Bristol by it's founder Bianca Ward. Bric is a company that encourages sustainable attitudes to buying food and eating it, avoiding single-use products.
This is such a lovely gift, I was actually given a Bric bag for my birthday this year and have gifted their bags to others since! They are always so well received. They are such lovely quality and beautiful too!
Organic Basics are a fantastic company that are completely carbon neutral. They make beautiful underwear, active wear and accessories. For this gift set they use GRS certified recycled cashmere produced in Italy from worn out cashmere garments – which saves water and chemicals and reduces CO2 production!
I also love their Silver Tech active wear range, well, all of their stuff is fantastic really so just have a browse!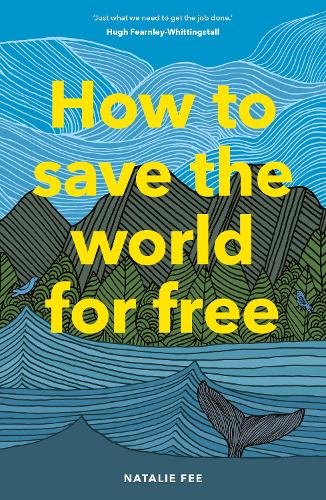 This fab book is written by Natalie Fee (founder of the not for profit campaign organisation, City to Sea who run Refill and Plastic Free Periods) and contains a shed load of interesting information and practical tips on how to reduce your impact on the environment.
This would be a great gift for someone just starting out on their zero waste journey, or perhaps someone who you'd like to consider their impact a bit more?
By shopping through So Just Shop you are helping to empower vulnerable women all over the world, as well as buying great gifts like this beautiful silver necklace. The selection of jewellery in this collection has been hand-crafted by vulnerable women artisans from all around the world.
Read more about So Just Shop's story here.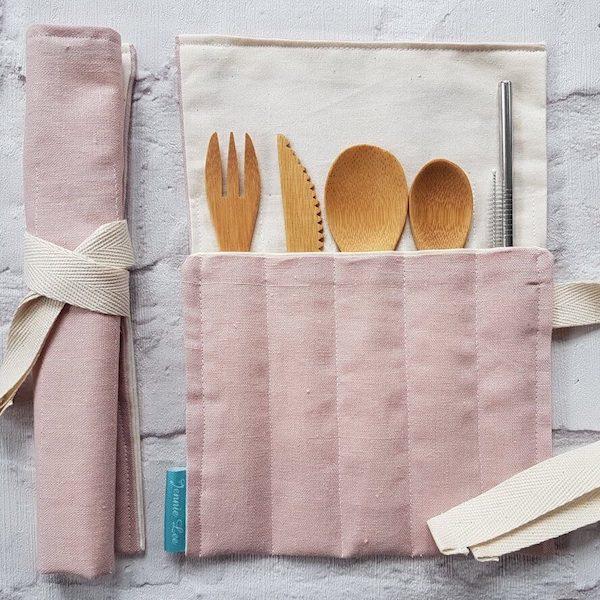 This on the go cutlery set is just beautiful! It would make a lovely Secret Santa gift or a great stocking filler.
Founder Jennie hand makes all of her products and they are all individually designed to help reduce the use of disposable plastic whilst hopefully inspiring other people to try and reduce the amount of plastic they use.
This chocolate library from Eat Your Hat is the perfect gift for a true chocolate connoisseur. and
The collection contains 7 different milk and dark chocolate tablets that are all organic, eco-friendly, completely sustainable and utterly delicious.
Neils yard have been flying the flag for sustainability and natural beauty for a very, very long time.
I'm always told about how great they are as a company and how beautiful their products are. I've had a few Neils Yard products before I started making my own, but this is one that I would really love to try.
People rave about how incredible this Wild Rose Beauty Balm is. It's been described as a 'cult' product of theirs. You can use it in a few different ways on your skin including as an exfoliating cleanser, radiance boosting facial mask, or a pretty highlighter for a little extra glow.
These towel robes are a must have for drying off after a refreshing sea dip. Me and my husband have one each form Rapanui and flipping love them.
They are made from organic cotton and shipped completely plastic free from Rapanui. They have female and male towels in a few different colours on their site as well as a great range of sustainable clothing and accessories! I love this brand and have loved everything I've bought from them so far!
The Plastic Free shop is an online sustainable shop that sells pretty much everything you could ever need to go plastic free and zero waste.
This Wild Sage & Co gift set is gorgeous. Everything in the hand picked set is plastic free and 100% natural.
Have a look on their site for great zero waste essentials as well as more lovely gift ideas like this.
Is it even Christmas if socks aren't involved?!
This sock gift pack contains four pairs made in a super soft bamboo blend. These sustainable, space socks are breathable, naturally anti-bacterial and anti-fungal, so your feet (and the planet) stay happy and healthy.
I hope you enjoyed reading my gift guide and are ready to start Christmas shopping sustainably!
Merry Christmas!
Emilie x