Mothers day is this Sunday, 31st March 2019!!
When I was little I used to make my mum a card and bring her breakfast in bed with some flowers from the garden. Now I live a bit further away from my mum, I want to spoil her a little bit more with a gift on Mother's Day.
So, I've put together an ethical gift guide for you this Mother's Day that are all brands I've used or would love to try.
There are no flowers flown in from another country, wrapped up in plastic, or novelty gifts that will likely end up in the bin – winner!
Here's my list!
Hand Built Jug from Liz Vidal Ceramics (£24)
https://www.handmadeinbritain.co.uk/product/handbuilt-leaf-jug-turquoise-or-grey/?attribute_pa_colour=grey-2
I love all of Liz's work. She is based in Bristol and makes the most gorgeous stuff. My aim is to one day own a full dining set from her!
This is a beautiful handmade jug that would be prefect with some flowers in on Mother's Day!
She also runs workshops. I went on one with my husband for our first wedding anniversary and we loved it. Here's a link to her taster course – http://lizvidalceramics.com/classes-1/tasterclass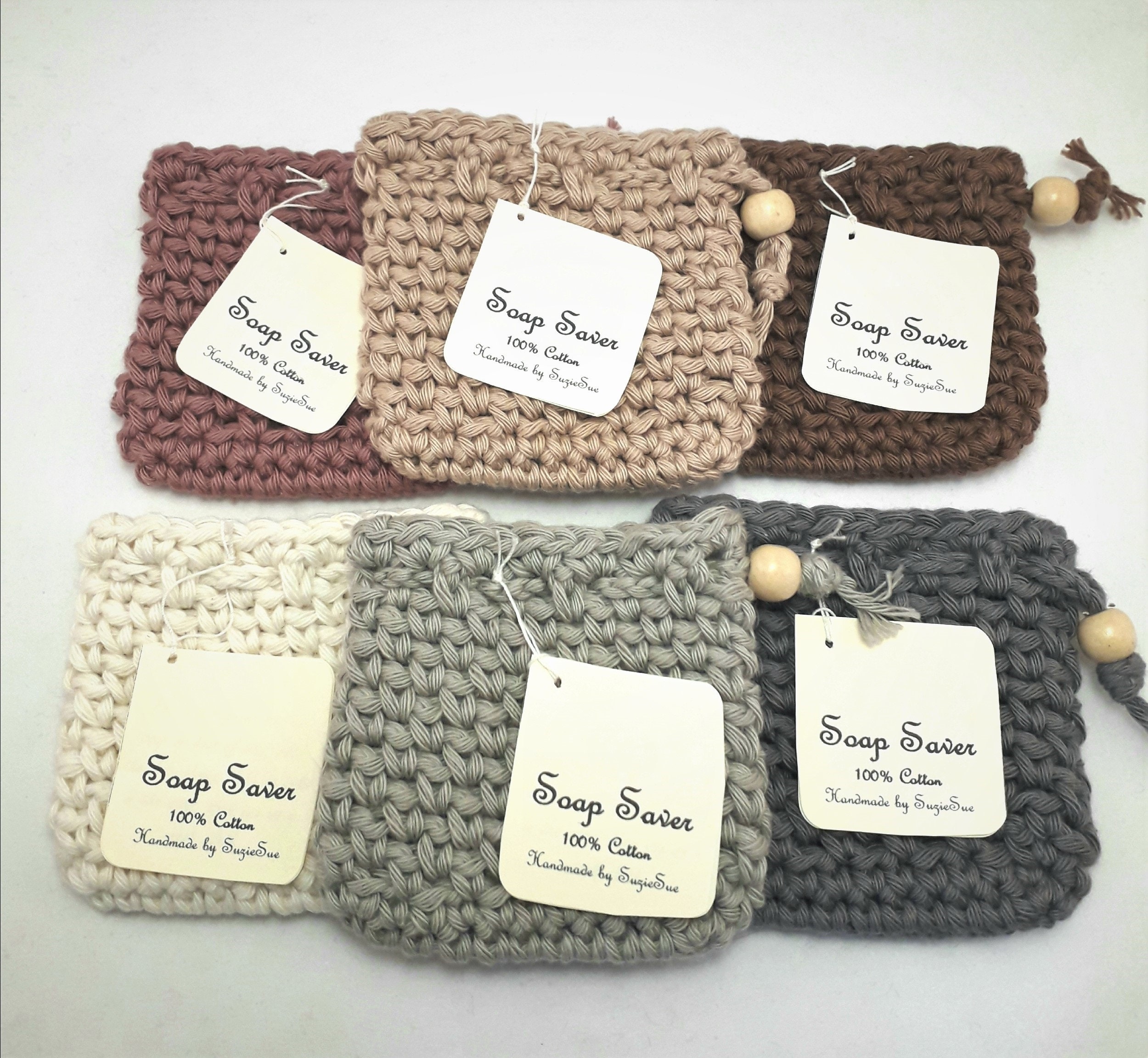 https://www.etsy.com/uk/listing/603745979/soap-saver-cotton-soap-holder-soap-saver?ref=shop_home_active_3&crt=1

Susie crochets lots of items (my reusable cotton pads are from here) and I love these little soap savers!
You pop your soap bar in them and they help to create a good lather and make sure you use up all of your soap, even when it's the last tiny bit!
They would be perfect gifted with a new soap, or just on their own.
If your mum is keen on trying to live more sustainably, this is perfect!
You can even buy it 'used' on Amazon for extra green brownie points!
https://theveganmellanhand.co.uk/product/cloud-cloth/
These lovely face cloths are 100% natural cotton and made in the UK. They have a textured and smooth side to help exfoliate and smooth your skin during your face wash routine.
To make it even better, the profits from these cloths go towards funding mental health projects in Bristol!
Cotton Net Produce Bag Set (£7)
https://www.greentulip.co.uk/kitchen-and-dining/food-preparation/organic-cotton-mesh-produce-bag-variety-pack-set-of-3.html
I love these natural cotton produce bags! £7 for 3 is a great price and they can help your mum to reduce her use plastic use at the shops.
The Ordinary Skin Care Set (£24)
https://theordinary.com/product/rdn-the-no-brainer-set?redir=1
The Ordinary are a great company and are changing the cosmetics industry for the better! I've used their products (and so has my mum) for the last few years and we both completely love them!
The are vegan, plastic free and are really reasonably priced. This is a great starter set for your mum to use in her morning and evening routine.
If your mum is into nature or her garden, this book is a lovely gift. It runs through the seasons and picks out what she can be doing / looking out for at that time of year. It' a really lovely book which promotes mindfulness.
Refill – Reusable Water Bottle (£20)
https://www.chillysbottles.com/product/Bottle/500ml/1218424406035/
Its always good to buy lovely reusable products like these as gifts. This reusable drinks bottle is made with Refill (Bristol born campaign to promote the filling up of reusable waste bottles in cafes and restaurants around the city).
For every one of these bottles sold, Chilly's donate £10 to help fund plastic reducing projects from City to Sea.
https://www.helenround.com/shop/breathable-linen-bread-bag-pure-linen-garden-design/
These beautiful organic linen bread bags are perfect for your mum if she loves to buy or bake her own fresh bread. They help to keep the bread fresher for longer, and look gorgeous too.
https://www.greatbritishflorist.co.uk/flowers-in-kraft-paper.html
And if you're still not sure, some British grown flowers will probably do the job nicely.
Being grown in the UK they have a much smaller C02 Footprint than most cut flowers that are flown in from all over the world. They also come wrapped in craft paper rather than cellophane which is always great to see!
I hope you enjoyed reading the gift guide, have a happy Mother's Day on Sunday!
Emilie x